Quickie JazzThoughts from Martan Mann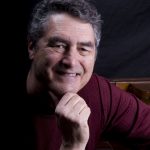 As a long-time jazz pianist and teacher . . . and the author of the critically acclaimed online jazz piano course, JazzSkills for Piano, I am often asked to give my thoughts and exercises relating to jazz psychology and jazz piano. In this site, you will find my blogs, jazz quotes and some music. Hope you enjoy it. Please leave your comments and questions. I would love to hear from you.
---
Quickie JazzThought (YouTube Channel)
Currently, I'm posting YouTube Videos as Quickie JazzThought. These videos are short, deep, and easy for the beginner pianist. You can also view Martan's latest "Morning Musings" videos where he plays casual improvisations on his favorite tunes. Please subscribe on the Quickie JazzThought Channel to be updated on all latest videos.
JazzThoughts (Blog Posts)
Also, check out my blog posts this site. I write posts on a variety of subjects relating to jazz improvisation.
JazzQuotes (Individual Jazz Quotes)
You can also find my individual quotes on jazz piano on Twitter at #jazzthought. JazzThoughts can also be viewed in the column on the right. Hopefully, these quotes will also stimulate your questions.
Submit Your Question
We encourage you to leave comments and ask your questions. Give it a try. Click to submit your music question now.
---
Recent YouTube Videos
I Can't Get Started (Music)
Here, There & Everywhere (Music)
Autumn in New York (Music)
Martan Mann plays a short, casual improvisation on one of his favorite tunes..

Waltz for Debby (Music)
Martan Mann plays a short, casual improvisation of this fabulous Bill Evans' tune.

Connecting V7 – I
Martan Mann gives two beginning exercises which develop the connection of the V7 to I resolution. These are very basic exercises which can be learned by all classical and jazz pianists.

Time Against Time
Martan Mann presents an easy method for pianists to play a smooth and natural time against time. Play 3 against 2, 3 against 4, 4 against 5, etc. These are very basic exercises which can be learned by classical and jazz pianists in all levels.
---
Private and Skype Piano Lessons
I am available to teach private piano lessons in Boulder Creek and Mt. View, CA. If you live out of the SF Bay Area, I'm am also available for Skype Piano Lessons.
Martan Mann Mailing List
If you wish to receive information about Martan Mann's activities, please leave your email to receive our mailings. (We will not share your information)
---
---
Contact Martan Mann